My Blog
Posts for tag: smile makeover
By Charles E. Scholler, D.D.S.
November 20, 2011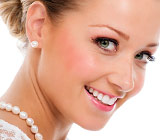 For many brides and grooms, planning for their wedding is something they start weeks, months or even years in advance. Obviously for most couples, these plans include finding the perfect location, dress, reception area, florist and caterer. However, a growing number of couples (and parents of the bride and groom) are also looking to cosmetic dentistry prior to the wedding. A smile makeover to correct an issue and boost self-confidence makes sure that your wedding pictures are truly memorable.
If this sounds like you, take the first step towards the smile you have always wanted. To create your ideal smile, we will first meet with you to hear your concerns, goals, expectations and wedding day timeline. Feel free to bring in photos or magazine images of smiles that illustrate exactly what you want, do not want, as well as images of smiles that you consider beautiful. We will give you a thorough examination, review photos you bring with you and ensure that everyone understands and agrees with your smile makeover treatment decisions. You will also be informed about what you should expect immediately prior, during, and following your treatment.
We pride ourselves on using the latest technologies and techniques to restore natural-looking smiles. Our smile makeovers have a two-fold design plan in that we artistically create the cosmetic look you want while ensuring you obtain optimal functionality and oral health. After all, we all on the same team for helping you achieve the look you want for your wedding and maintaining your smile for years to come.
Want to learn more?
Contact us today to discuss your smile makeover questions or to schedule an appointment. You can also learn more when you continue reading the Dear Doctor article, "Wedding Day Smiles."
By Charles E. Scholler, D.D.S.
November 13, 2011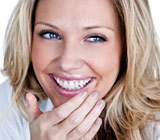 Our office can design a customized smile for you. We will want to know what you really want changed and we will listen to your ideas, look at pictures of the kind of smile you had when you were younger, and even create computerized pictures of what you think you'd like to look like. And then, with all the modern techniques at our disposal, we'll put together a blueprint, a plan to give you the smile you want.
We will start with a smile analysis to determine your facial balance, which indicates how all of the elements of your smile currently relate to each other. These elements include much more than just the teeth, such as the shape of your face, skin color, eye color, lip form, and smile dimensions to name a few.
A detailed periodontal evaluation, which includes bone and gum tissues — the supporting structures of the teeth — will determine whether the foundations of your teeth and bite are healthy. Similar to the way you would ensure that the foundation of a house is intact before you renovate, we will make sure that your periodontal tissues are healthy and sound before we begin a smile makeover.
Modern restorative dental techniques include teeth whitening, enamel reshaping, gum contouring, porcelain veneers and crowns, or a combination of several of these procedures. In some cases, orthodontic treatment (braces) or clear aligners may be necessary to ensure that the teeth are in the best position for both the aesthetics and function of your new smile.
We will inform you of all the possible paths that can lead to the final desired outcome, and will discuss all the benefits, alternatives, and risks together with the time it will take and the finances involved. Bottom line — we'll find a way to get you what you want and need, a new smile, with improved function as well as appearance. We'll also provide instruction on all that you need to know and do to keep your new smile healthy and to maintain your investment for years into the future.
So, if you have been unhappy with your smile and would like to revamp it, call our office to learn about how a smile redesign could help boost your self-image. To find out more about the details involved in a smile makeover and to view some before and after photos, read the Dear Doctor magazine article "Beautiful Smiles By Design."
By Charles E. Scholler, D.D.S.
September 18, 2011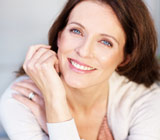 "Smile, and the world smiles with you," the old saying goes. For people who are afraid to smile because they don't like how their smile looks, the twenty-first century offers a myriad of solutions. Smiling shows your teeth in their various shapes, colors, and sizes, your gums and gum line, your tooth alignment, spacing, and bite all in relation to the rest of your face. Any of these can now be improved.
Through the knowledge, skills, and combined experience of our dental team, it is now possible to make teeth whiter, brighter, and more evenly aligned, to alter tooth shape and size, and to make the teeth and gum line more proportionally balanced. Here are some options for cosmetic dentistry:
Polish. Remove unwanted stains on outside tooth surfaces by having your teeth polished.
Teeth Whitening. If teeth are stained or have just lost their luster, whitening is a safe and effective way to lighten a smile.
Porcelain veneers. Applying a thin layer of dental porcelain restorative material to replace stained or damaged tooth enamel can truly change a smile.
Porcelain crowns. If teeth are damaged by decay or trauma, porcelain crowns can replace the parts of the teeth that show above the gum line.
Orthodontics. For teeth that are not in their correct and functional position, a variety of orthodontic techniques can be used including traditional braces, clear aligners and more—to improve crooked teeth or a malaligned bite.
Dental implants. Nothing ruins a smile more than missing teeth. Entire teeth can be replaced, including the roots and the crowns, using dental implants. These are exact replicas of the natural teeth and can be made to match their neighbors exactly.
To learn more about all types of cosmetic dentistry, read "Cosmetic Dentistry, a Time for Change." Or if you prefer, you can contact us to discuss your questions or to schedule an appointment.