Per-Ingvar Branemark: The Man Behind Osseointegration 
You are probably reading this blog post and thinking—okay, what's the big deal? Who is Per-Ingvar Branemark?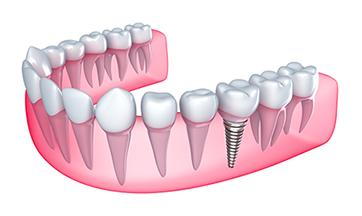 Where would we be without Per-Ingvar Branemark?
He didn't invent dental implants or even introduce the idea to the dentistry field, but he did bring something else to the table, or to be exact, the dentist chair. Dr. Per-Ingvar Branemark introduced his work and application of osseointegration to a Toronto conference. The rest is history, and now Nobel Biocare maintains the Branemark System.
How does osseointegration factor into the dental implant procedure? 
It factors into it a lot. The implant is only one part of the equation. If you want a dental implant to be successful, you need osseointegration.
Just imagine a dental implant without it. You can't, and that's our point. Dental implants only work if the jawbone cells attach to the screw-like implant, which is ultimately the process of osseointegration. And it's the main reason implants have a 95 percent success rating.
With the help of osseointegration, your dental implants are set
Once the screw-like implant connects with the jawbone (
osseointegration
), it's stabilized. What does this mean? A stabilized implant is permanent, and a permanent implant and crown will improve your teeth and jaws chewing function, ability to pronounce words and smile with confidence. (You can find more information on dental implants including before & after photos
here
)
When you crunch into a piece of celery, you don't need to worry about your prosthetic device slipping unannounced. Or cause you to possibly slur mid-sentence. Plus, getting ready for bed has never been so easy. You only need to brush and floss your teeth like you normally would, without taking extra time to remove and clean a denture or bridge.
How does a dental implant sound to you? Because it's a sound procedure, and if you want to talk more about dental implants in Camarillo, call (805) 386-3199.